Leadership matters but the right type of Leadership matters even more. That's because Leadership isn't a one size fits all prescription. Approaches to leadership are determined by the commercial environment, company culture, market dynamics and the individual leader.
We work with leaders to help them find their unique and personal leadership style that maximises their impact and transforms the employee experience.
Leadership has many voices. You need to be who you are, not try to emulate someone else.
Jack Welch
Our Work
The context for our Leadership Development work is the environment in which our clients operate and the challenges they face. While each context is different, a number of consistent leadership themes emerge:
How do leaders create an inclusive culture where their people thrive and give of their best each day;
How do leaders ensure that their organisation is aligned and that competing priorities do not impact performance;
How to anticipate and respond to change; and
How to create a culture of feedback that reflects the Purpose, Vision and Values of the organisation.
Our experience is that Leadership Development needs to move beyond cognitive skills and focus on helping Leaders develop new ways of behaving and engaging. Our programmes are rooted in our clients' contexts rather than a defined set of leadership prescriptions. This allows us to create highly personalised leadership journeys that root behaviour in our clients' Purpose, Vision and Values and the competitive challenges they face. It is through this process that we help Leaders evolve the way in which they engage with each other and their team. Along with these aspects of capability building, we also work with leaders to develop their personal capacity and sense of purpose. Our experience is that leaders thrive when they are supported in developing their personal leadership narrative, their capacity to perform in the long-term and their ability to find their own voice.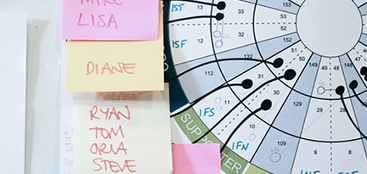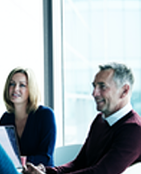 We develop flexible, creative and engaging learning solutions that drive behavioural change. We work with individuals and teams within organisations to enable the highest levels of performance and results, collectively and consistently.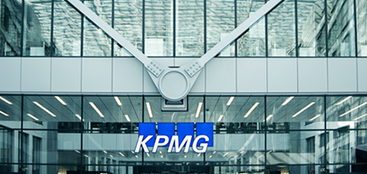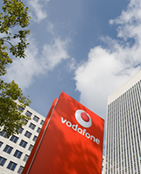 We're committed to creating an impact and capturing its worth. We use a number of evaluation tools to understand initial outputs and results; but on a deeper level, we work with your data to measure long-term impact and craft a deeper narrative of the value of organisational change.
View Impact
People
Our people are industry leaders with a strong operational background that creates a cultural fit with our clients. Our team shares our ethos of delivering insightful, practical and progressive solutions in partnership with our clients.