We have offices in Belfast and Dublin and a team of people who deliver people development solutions across a range of industry sectors. We'll be happy to share our insights with you, so please get in touch.
Every member of our highly experienced facilitator team has a strong operational business background that creates a cultural fit with our clients. Combining this with their natural ability to create positive behavioural change for people and organisations, is an extremely powerful proposition.
We thrive on a creative environment where we harness our collective knowledge and learn from each other. Our work makes a difference; every member of our team adds their own unique value to create a profound and positive impact on the clients they work with.
Our team shares our ethos of delivering insightful, adaptable and progressive solutions in partnership with our clients. Paramount to their role is a client centric mindset, an ability to engage effectively in different industry sectors and a deep understanding of ever-changing business needs.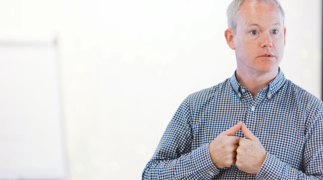 Our Approach
A high performance culture is one where individuals and teams can excel, and leaders inspire better results and higher standards. We work in collaboration with you, and build bespoke programmes designed to achieve lasting behavioural change.